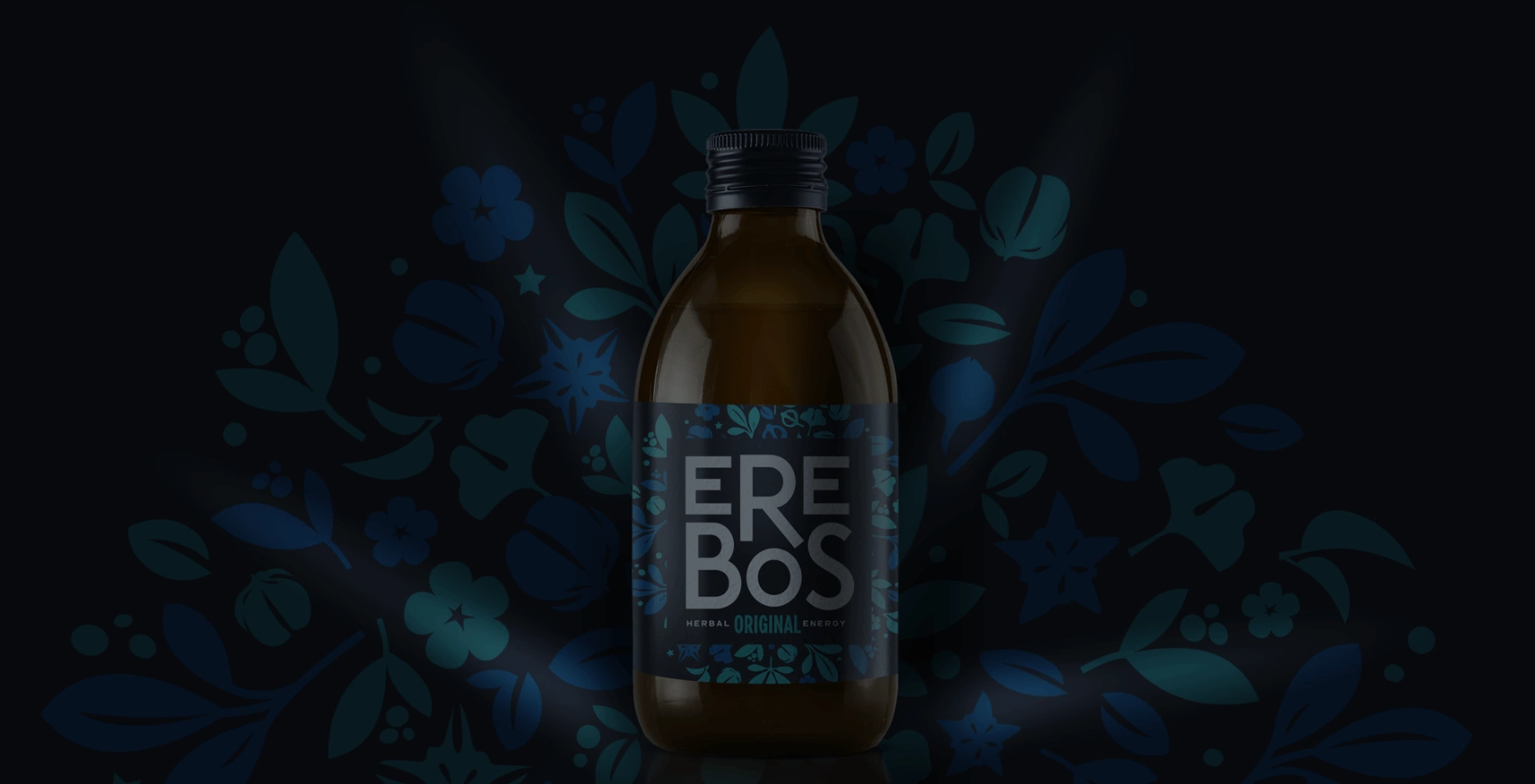 Implementation time
90 days
2020
New website and e-shop for the drink of winners – Erebos energy drink
We created a website worthy to represent the brand combined with an e-shop for a purely Czech-made energy drink.
Pokračovat
Erebos Herbal Drink
Erebos Herbal Drink is a successful project of the start-up White s.r.o. This new format energy drink, containing solely natural ingredients is aimed at fitness and sports aficionados, as well as anyone else who sometimes needs a "boost" but who are not interested in coffee or chemically stuffed conventional energy drinks.
Client's requirements and our mission
The client approached us because they wanted a new website and e-shop, as well as comprehensive marketing communication, which they had been preparing in relation to rebranding. In the case of the website, the requirement was to combine brand pages and an e-shop into one comprehensive website presentation. 

Included as a key part of the new website was the e-shop section and internal ordering module for sales representatives. The client's key requirements included a link to the FlexiBee accounting system, GoPay, and other systems of various companies such as Uloženka, etc. The website was designed in its entirety, including UX and layout through to final programming.
The result is a robust, fully responsive Internet presentation, featuring modern design and an e-shop solution that corresponds to the new brand design and the client's idea of how they want to showcase their new products.
Project team:
Project management
Roman Kučera
Graphic design
Ivan Kebeleš
UX
Ivan Kebeleš,
Roman Kučera
Development
Jan Polzer
Copywriting
Michaela Kurtaničová

New design that demands attention
Just as the corporate design of the Erebos brand is modern and fresh, so is the new website. Eye-catching presentation of products in corresponding colours, attractive iconography, and UX designed in such a way so as to guide visitors through conversion elements to the very end of their purchase.
Links to third-party systems
Erebosdrink.cz is not an ordinary website: it is a comprehensive and large-scale presentation and e-shop linked to a variety of third-party applications – from accounting systems and payment tools, to warehousing apps and data bridges for parcel shops, etc.
User-friendly e-shop solution
Our aim was to combine a product catalogue with online sales. The website feels like a coherent whole, despite combining the presentation of the Erebos brand as such and the e-shop module.
The result is one compact whole to facilitate the client's online presentation and e-commerce.
Key elements of the website
Responsive design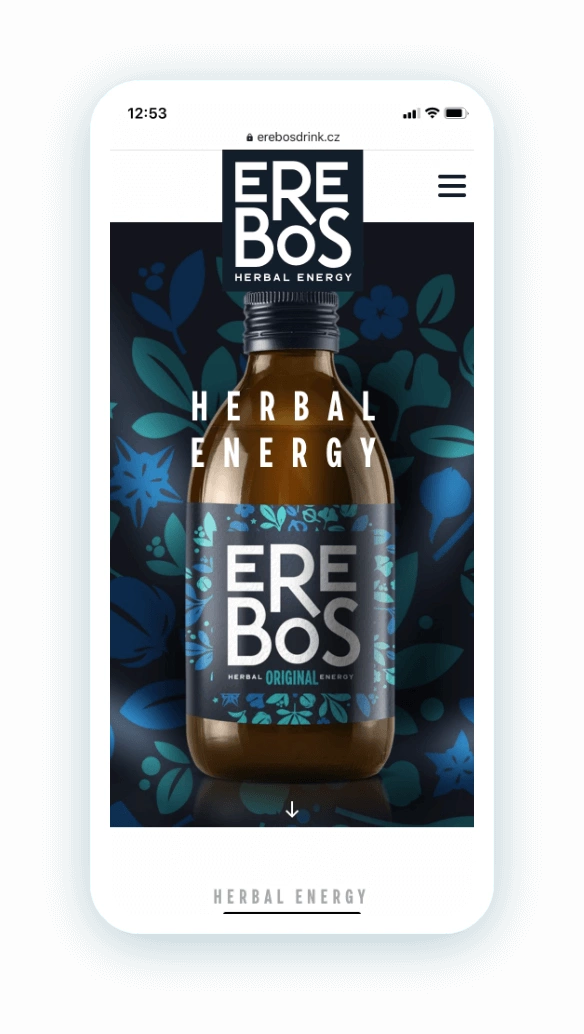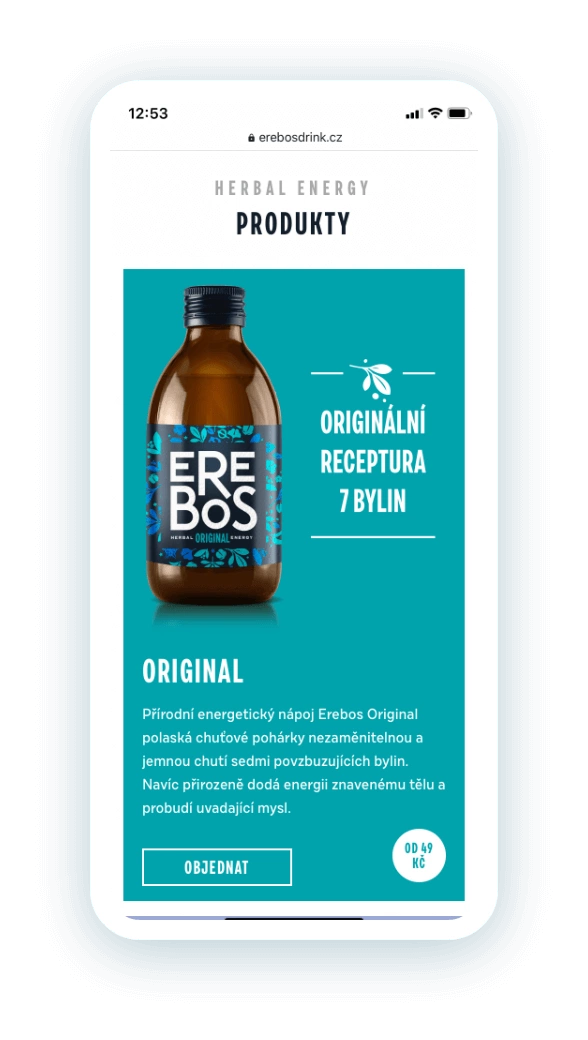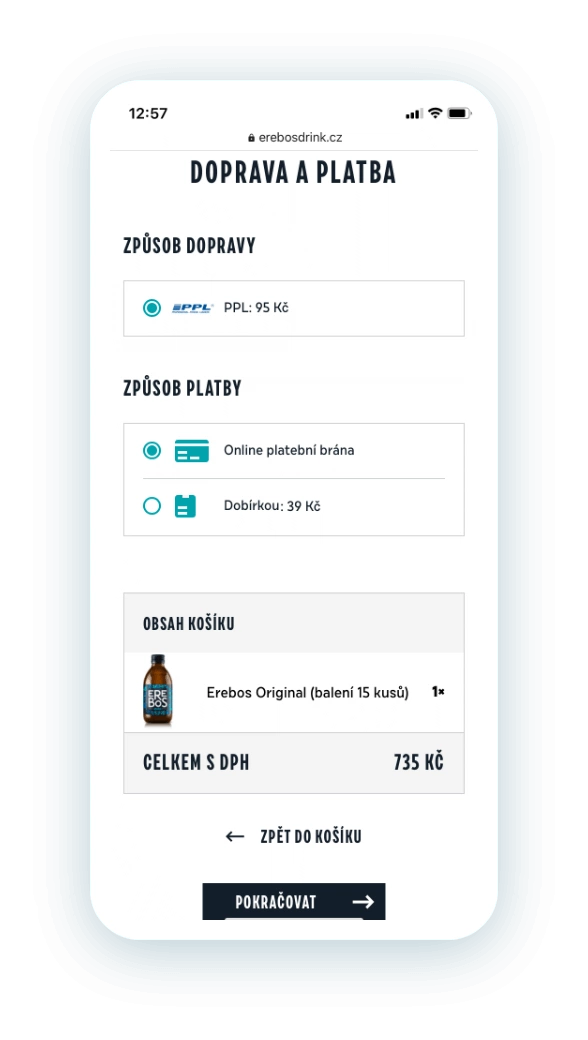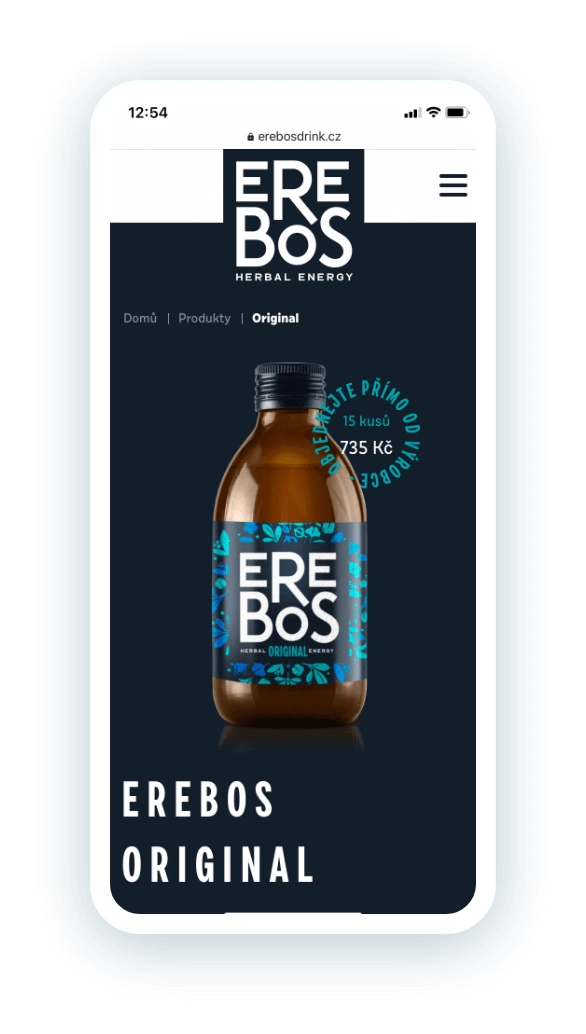 More website pages